Nitwit News – September 16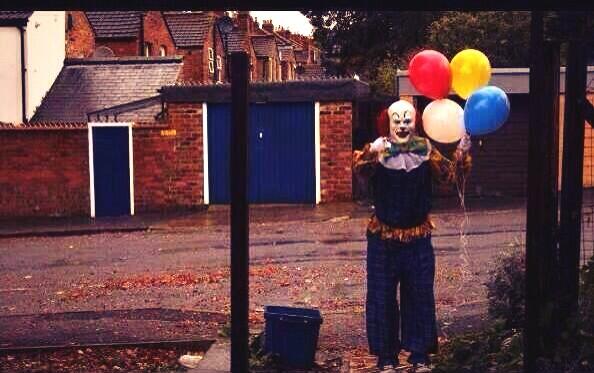 A police warning has been released because a clown has been scaring the residents of Northampton, England. A man has been dressing up in a full clown costume with make-up, while also carrying red, yellow, white, and blue balloons. The man has been described as having red haired, white white pale face, a bald cap, fake painted on eyebrows, and red lipstick. The Twitter hashtag, #northamptonclown, has also grown in popularity. People from across the town have started to use this to keep residents update of the clown's whereabouts.
A guy in Michigan told police he came home and saw his roommate doing something to his neighbor. The man got really ticked off and ordered the neighbor to go home. Then the man threatened his roommate with a knife and hit him in the head with a beer can. What was the roommate doing to the neighbor? Cutting his hair.
An Indiana couple said they got a little bloody when they decided to have a zombie-themed wedding during Muncie's Zombie Walk. Abby Riggs shuffled down the aisle Saturday with blood dripping down her chin and grime tarnishing her once-pristine, white wedding dress. Groom Thomas Ehmer said they had long been interested in zombies and wanted to do something a little different when they tied the knot.